topic: Health and Fitness by Milos Protic relates to: Advice on June, 01 2019
I'm a Software Developer and This Is My Quick and Healthy Chocolate Recipe
Introduction
Staying fit, both physically and mentally, has become a difficult task these days. The overwhelming speed and pace of our lives have made us lower the time spent outdoors doing physical activities, such as hiking and cycling. It's even more drastic for us, the software developers, considering that we are sitting stuck at our desk most of the working and non-working days.
Not that long time ago, I decided to change that. I started working out, eating healthier food, keeping the workout regime...now I'm working out 4 times a week and I feel much better because of that.
So, pick up your hiking sneakers and spend some time outdoors. It's crucial to have activities not related to programming, and besides, being fit brings you health and a positive state of mind, which is extremely important.
If I could do it, so can you! There is no excuse!
The Recipe
The actual chocolate is quite simple to make, and yet very tasty. A couple of short steps and you're done.
Ingredients
1/2 cup (coffee) of milk
2 tablespoons of ground almond
3 teaspoons of organic cocoa
1/2 cup (coffee) of oatmeal (already boiled)
1 cup (coffee) of raspberries (or mixed red fruits)
2 teaspoons of honey
Note that, depending on the desired density, you can add more oatmeal or honey. Oatmeal will increase the density, and honey will do the other way around. Beware, though, if you add too much honey it will not be able to dense properly.
Directions
Mix everything in a bowl
Create a mold with baking paper and fill it with the chocolate
Put it in the refrigerator for a couple of hours
That's it! Your healthy chocolate is ready. Enjoy! The finished product looks something like this: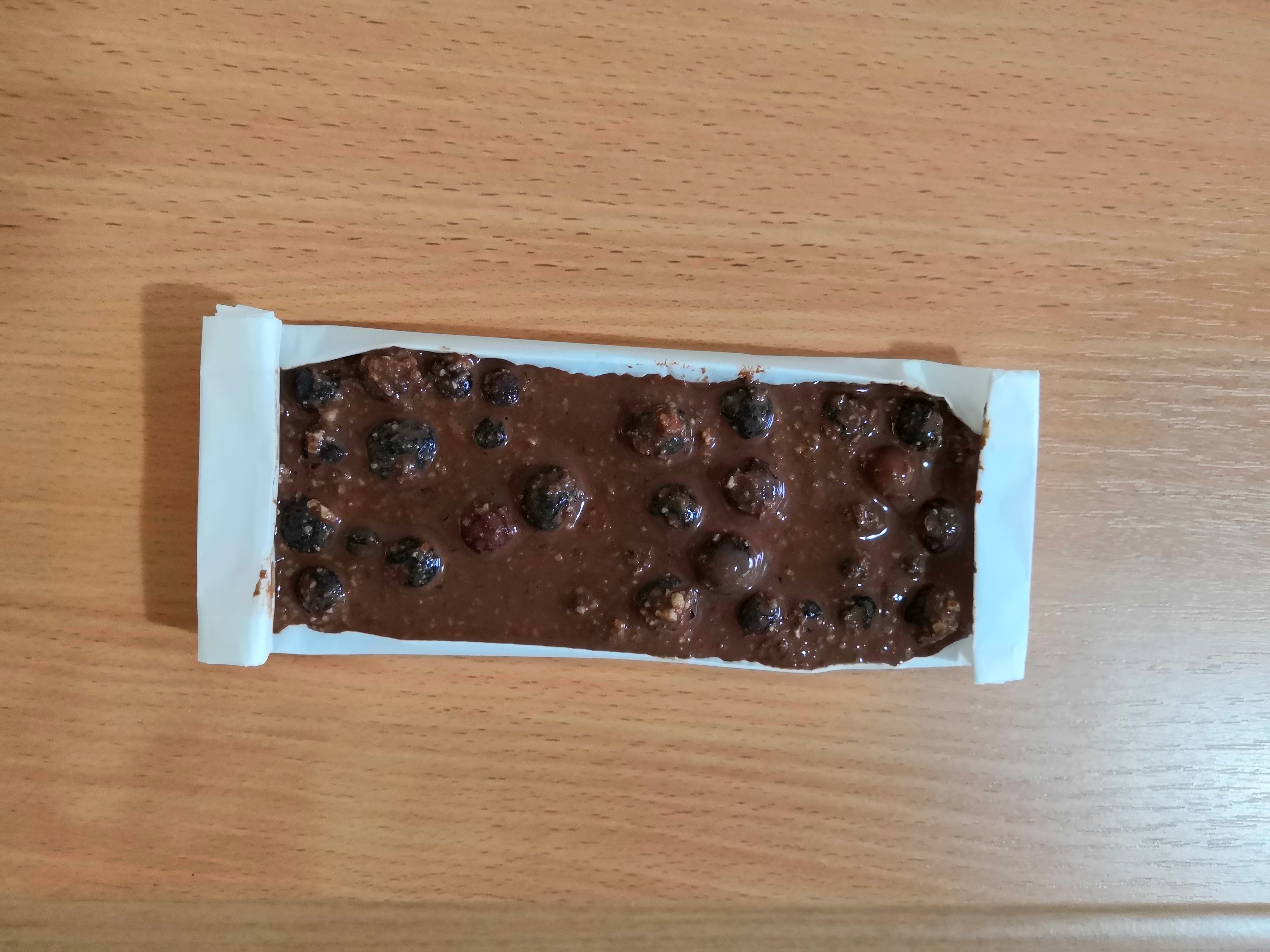 Conclusion
Chocolate is one of the most desirable sweet snacks out there. It doesn't matter if you're young or old you probably like grab a bit of it. This recipe will satisfy your desire for that sweet sugar, and yet it's healthy. I hope you will enjoy its taste.
Subscribe to get the latest posts delivered right to your inbox